Unlock Your Clothing Brand Potential with Mock It's Mockup Generator
There's no denying it, folks – in the competitive world of clothing design, first impressions matter! This is where the mighty power of mockups comes into play. These digital replicas allow you to showcase your designs in a realistic, tangible way without producing a physical product first. They can help you spot any design quirks, visualize your ideas better, and even attract potential customers. And guess what? They're about to get a whole lot easier to create with Mock It, your ultimate mockup generator.
Imagine being able to visualize your unique clothing designs on a t-shirt, hoodie, or even a jacket, without ever touching a sewing machine. It's not just wishful thinking anymore! Mock It is here to revolutionize your design process. With its user-friendly interface, endless design possibilities, and, the best part, absolutely no limit on how many mockups you can create, it's your golden ticket into the world of professional clothing mockups. So, buckle up and let's dive in. Here's your personal guide on how to make the most out of Mock It, and create your dream clothing line one mockup at a time. Ready? Let's Mock It!
Table of Contents:
Why Use Mock It's Mockup Generator?
Creating Your First T-shirt Mockup
Why Choose Mock It Over Other Platforms?
Making the Most Out of Mock It
Conclusion
Why Use Mock It's Mockup Generator?
Have you ever been lost in the intricate process of traditional design? You might spend hours, even days, perfecting your art only to realize it doesn't quite fit the style or cut of the garment. That's where Mock It shines. This mockup generator is a game-changer. With Mock It, you can see your design on different clothing items before you ever print a thing. And the bonus? They have a free 14 day trial! You can experiment with as many designs as you want, without digging a hole in your pocket.
Creating mockups with Mock It is not just about saving time and money; it's about pushing your creative boundaries. With its intuitive and easy-to-use interface, you can transform your design ideas into real-life replicas. It's time to unleash your creativity. Go ahead, sign up for Mock It and start exploring!
Creating Your First T-shirt Mockup
Here's how you can create your very first t-shirt mockup with Mock It. First things first, head over to Mock It's website and sign up for free. Yes, you heard it right, for absolutely zero cost with a free 14 day trial! Next, select the clothing mockup template you wish to use. Upload your design, adjust it as per your liking, and voila! You've created a realistic t-shirt mockup in just a few clicks.
If you want an advanced mockup, try adding in backgrounds, shadow overlays and accessories to make an even more realistic mockup.
Not only is it straightforward, but it's also quick. Within minutes, you can have a realistic mockup ready to showcase or share. Isn't it amazing how quickly you can turn a mere idea into a tangible design? Why wait? Create your first mockup today!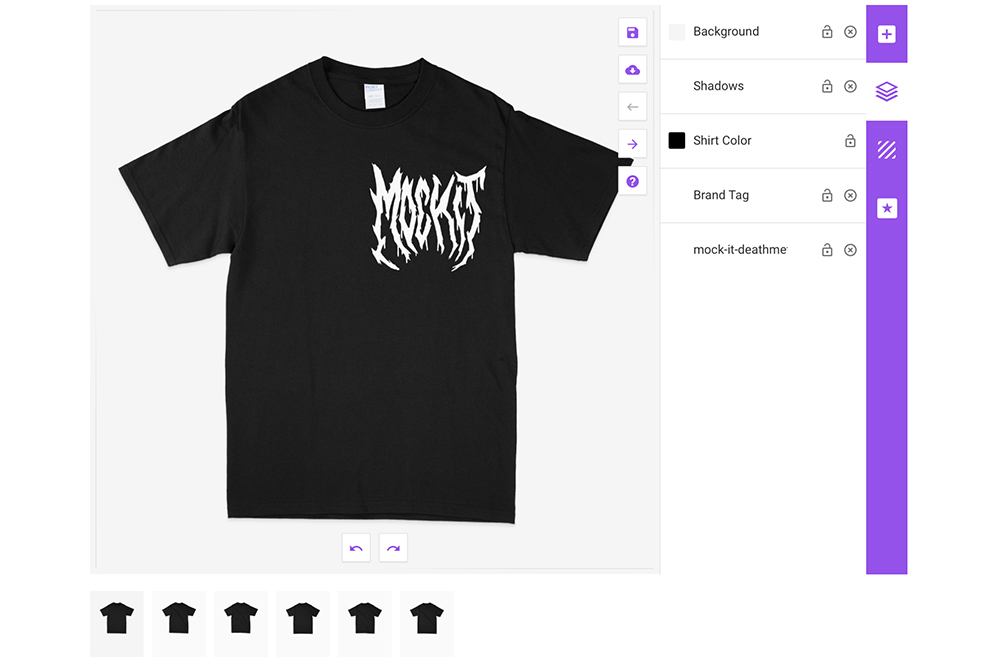 Why Choose Mock It Over Other Platforms?
What sets Mock It apart from other platforms? Apart from the fact that you can try Mock It out for free, it's the quality and versatility that makes it a winner. The details in Mock It's mockups are so lifelike; it's like looking at a photograph of the actual product. Plus, with a wide variety of clothing options, you're not limited to just t-shirts. Create mockups of hoodies, sweatshirts, jackets – the sky's the limit!
Don't just take my word for it – check out the success stories from our satisfied users. They've transformed their design process and taken their clothing brands to the next level using Mock It. Why not join the club and start reaping the benefits?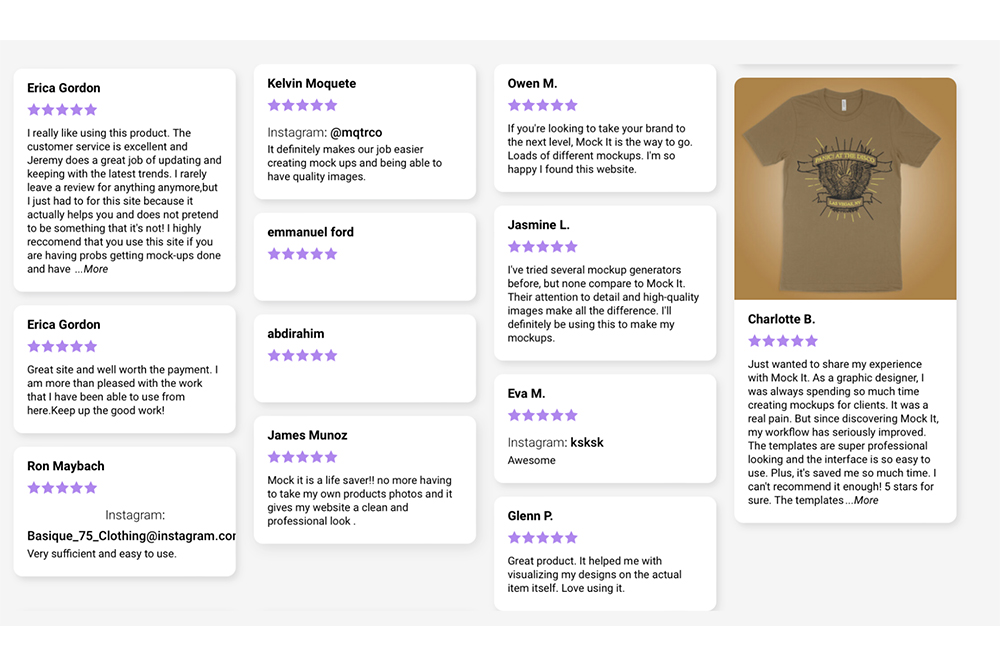 Making the Most Out of Mock It
The best way to maximize Mock It's potential is to explore and experiment. Don't limit yourself to traditional designs. Push boundaries, try something new, and see how it looks. Who knows? You might stumble upon a design so unique that it becomes your brand's signature style.
Remember, with Mock It, there's no limit to how many designs you can try. So, let your creativity run wild. Make your sign-up count by creating some spectacular mockups today!
Conclusion
In the vast world of clothing design, Mock It's mockup generator is truly a game-changer. From crafting your first t-shirt mockup to exploring uncharted design territories, Mock It makes it all possible – and more importantly, easy.
So, why wait? Sign up today and revolutionize your design process. Bring your clothing line to life one mockup at a time. After all, your designs deserve to shine. Make better mockups with Mock It!