Unleash Creativity: Dive into the World of T-Shirt Mockup Generators
So we've all been there—visualizing a brilliant product design in our minds, only to grapple with how to showcase it to the world. Enter the realm of mockups, the unsung heroes of branding. These nifty tools breathe life into your designs, transforming mere concepts into tangible, realistic visuals. But here's the catch: not all mockup processes are created equal. Some can be tedious, while others, downright intimidating.
That's where a game-changer steps in: the mockup generator. Imagine crafting perfect product images without the fuss, in a fraction of the time. Sounds like a dream, right? Well, wake up and smell the innovation, because with tools like Mock It, this dream is your new reality. Whether you're diving into the world of t-shirt designs or venturing into broader branding horizons, a mockup generator is your ticket to a seamless, professional showcase.
Ready to elevate your product presentation game? Let's delve into the magic of Mock It and discover five killer ways to make your designs pop!
Table of Contents:
The Magic of Mockup Generators
5 Killer Ways to Use Mock It for Product Images
Why Choose Mock It Over Others
Easy Steps to Get Started with Mock It
Conclusion
The Magic of Mockup Generators
Have you ever wondered what makes mockup generators the new buzz in the design community? It's all about simplicity meshed with sophistication. A mockup generator like Mock It isn't just a tool; it's your personal design assistant. It takes away the grind of manual mockup creation, offering a platform where your ideas meet impeccable execution. No more struggling with layers in graphic design software. Just pure, unadulterated design brilliance!
5 Killer Ways to Use Mock It for Product Images
T-Shirt Transformation:
Ah, the classic t-shirt—everyone's favorite canvas. With Mock It's t-shirt mockup generator, you're not just placing a design on a shirt; you're telling a story. Whether it's a quirky quote, a band logo, or an intricate artwork, see it come alive in high resolution. No more guessing games; preview and perfect!
Branding Brilliance:
Your brand isn't just a logo; it's an experience. With Mock It, place your emblem on everything from sweatpants to hoodies. Let the world see your brand the way you envision it—consistent, compelling, and charismatic.
Digital Domination:
In the digital age, first impressions are often online. Mock up your designs to catapult them into the ecommerce stratosphere. Widen your audience to the whole world and upload your mockups to ecommerce platforms ready to print and sell.
Print Perfection:
Use Mock It to visualize your print projects, ensuring they look as good in hand as they do in your head. Product image mockups can be very useful for ensuring your designs make it all the way to the printer the exact same way with no blemishes.
Merchandise Mastery:Ever dreamt of seeing your design on a hat or a pair of socks? Make it a reality! Mock It's diverse library covers a plethora of merchandise. Experiment, explore, and exhibit!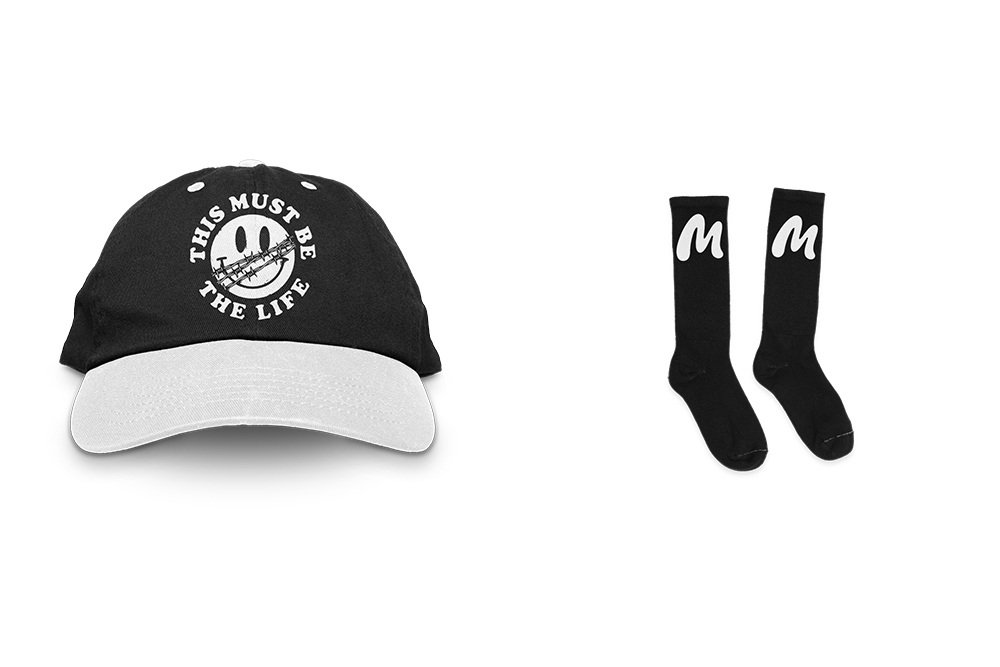 Why Choose Mock It Over Others
In a sea of mockup tools, why sail with Mock It? Three words: simplicity, versatility, and affordability. Unlike many platforms that come with a hefty price tag, Mock It stands out as a low cost mockup generator without skimping on features. Its user-friendly interface ensures even a beginner feels like a pro, and its expansive template library caters to every niche. It's not just a tool; it's a community, a space where creativity is celebrated and visions are validated.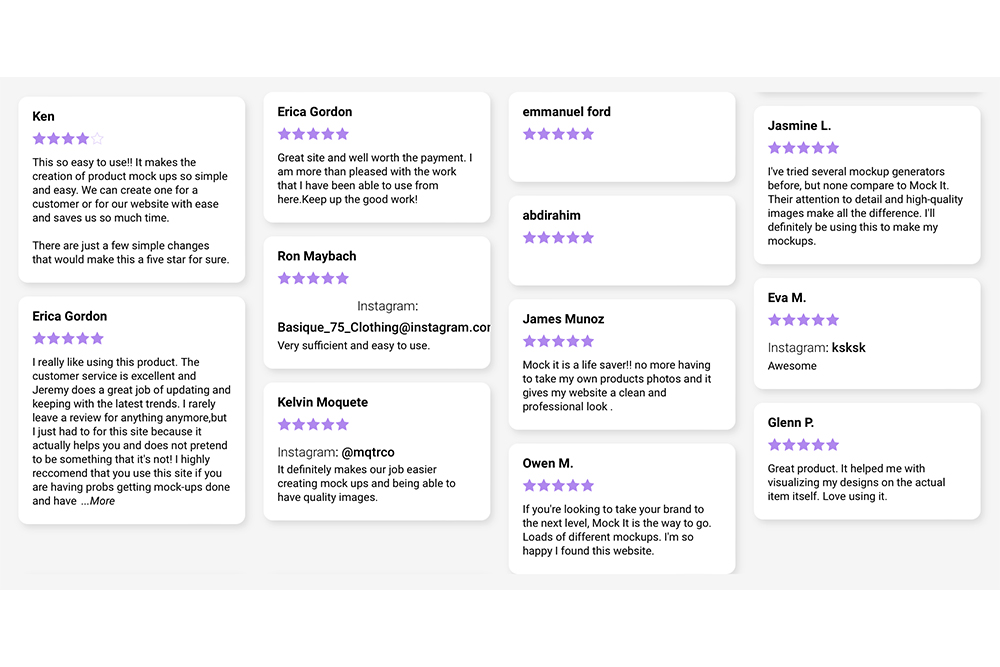 Easy Steps to Get Started with Mock It
Ready to embark on your Mock It journey? Here's a quick guide:
Sign Up: Head over to Mock It's website and sign up. It's quick, easy, and free!
Choose Your Mockup: From t-shirts to tote bags, pick the product that aligns with your design vision.
Upload & Adjust: Upload your design, adjust the positioning, choose backgrounds, and play with settings until it's just right.
Preview & Download: Marvel at your creation, make final tweaks, and download in high resolution.
Pro tip: Engage with the Mock It community. Share your creations, gather feedback, and stay inspired!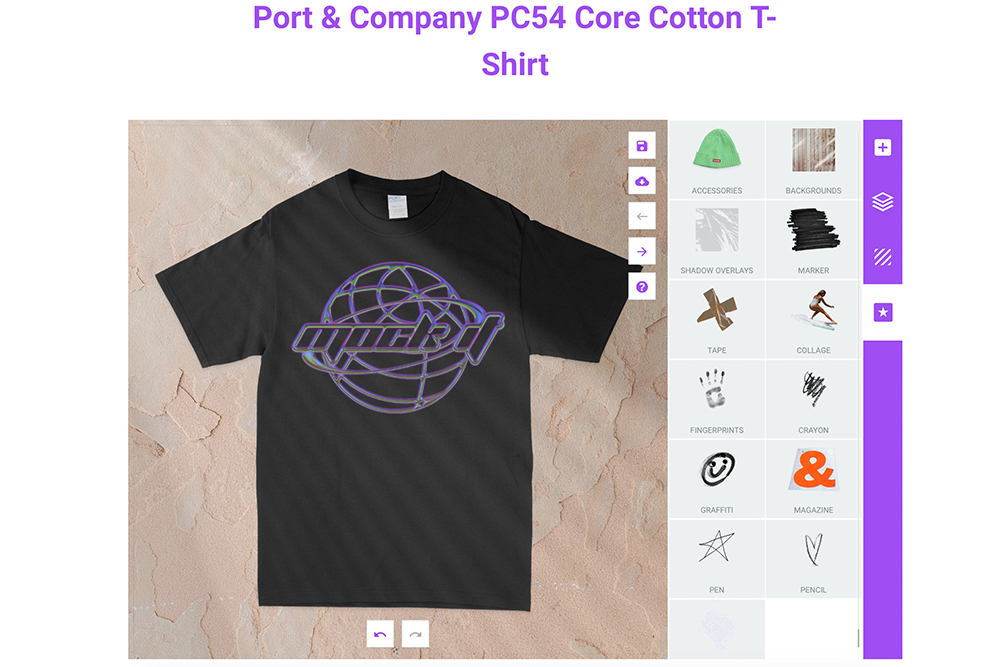 Conclusion
There you have it, design aficionados! The world of mockups doesn't have to be complicated. With Mock It, you have a partner that understands your passion and amplifies your prowess. It's time to step out of the shadows of uncertainty and into the limelight of flawless product imagery.
So, what are you waiting for? Dive into the universe of limitless possibilities. Sign up for Mock It today, and make design magic!