T-Shirt mockups and how to choose the best colors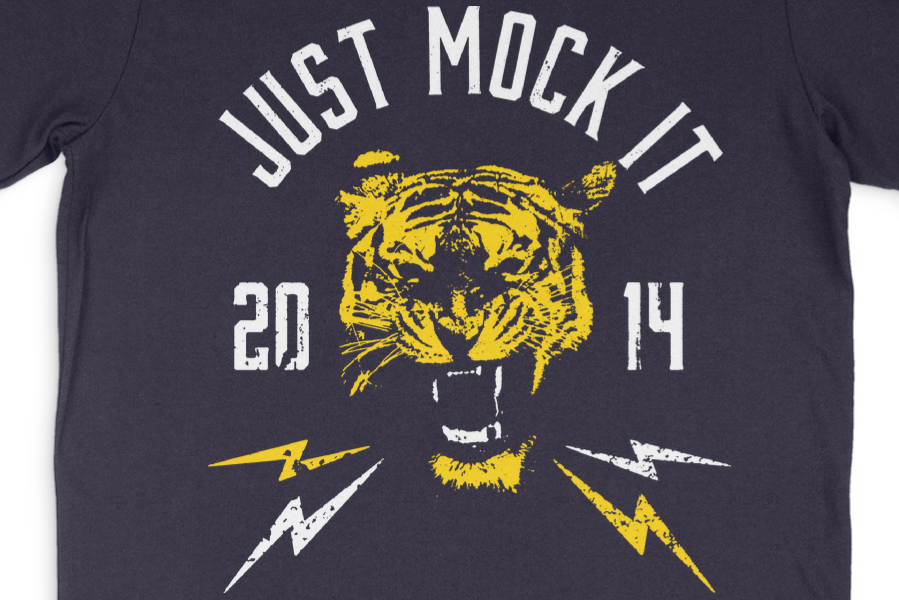 Want to make sure you're putting out the best product that you possibly can? Choosing the right color t-shirt to match your design can be the difference between making a sale or someone leaving your shop. So how do you choose the right color? How do you know what's going to work best? Lucky for you, we're about to tell you!
Choosing the right color based off your design is tough. If your design has blue in it and you're printing on a blue shirt, how do you know the blues won't clash? How do you know the colors won't look washed out? The best thing you can do once you have your finished design is start mocking that design up on loads of different colors. Something you'll have to keep in mind is what brand t-shirt you're printing on and what colors are actually available for that shirt. We're using the Bella + Canvas 3001 so there is no shortage of color options for us to choose from when mocking up our designs.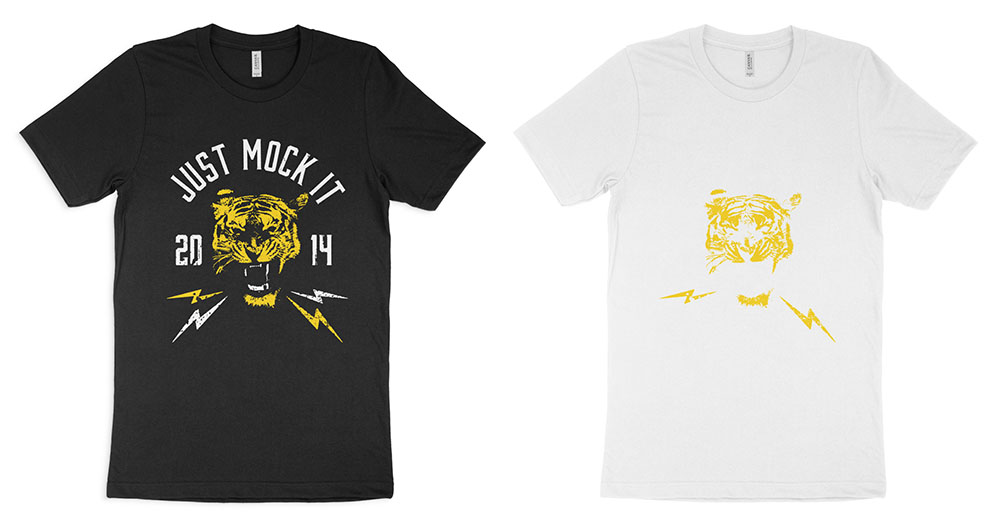 A great place to start is with black and white. Those two colors should be your staples. Once you have those sorted, you can move onto some more creative colors.
This is where you can experiment with contrast and complimentary colors. Look at the color wheel and choose colors that are on opposite sides to each other.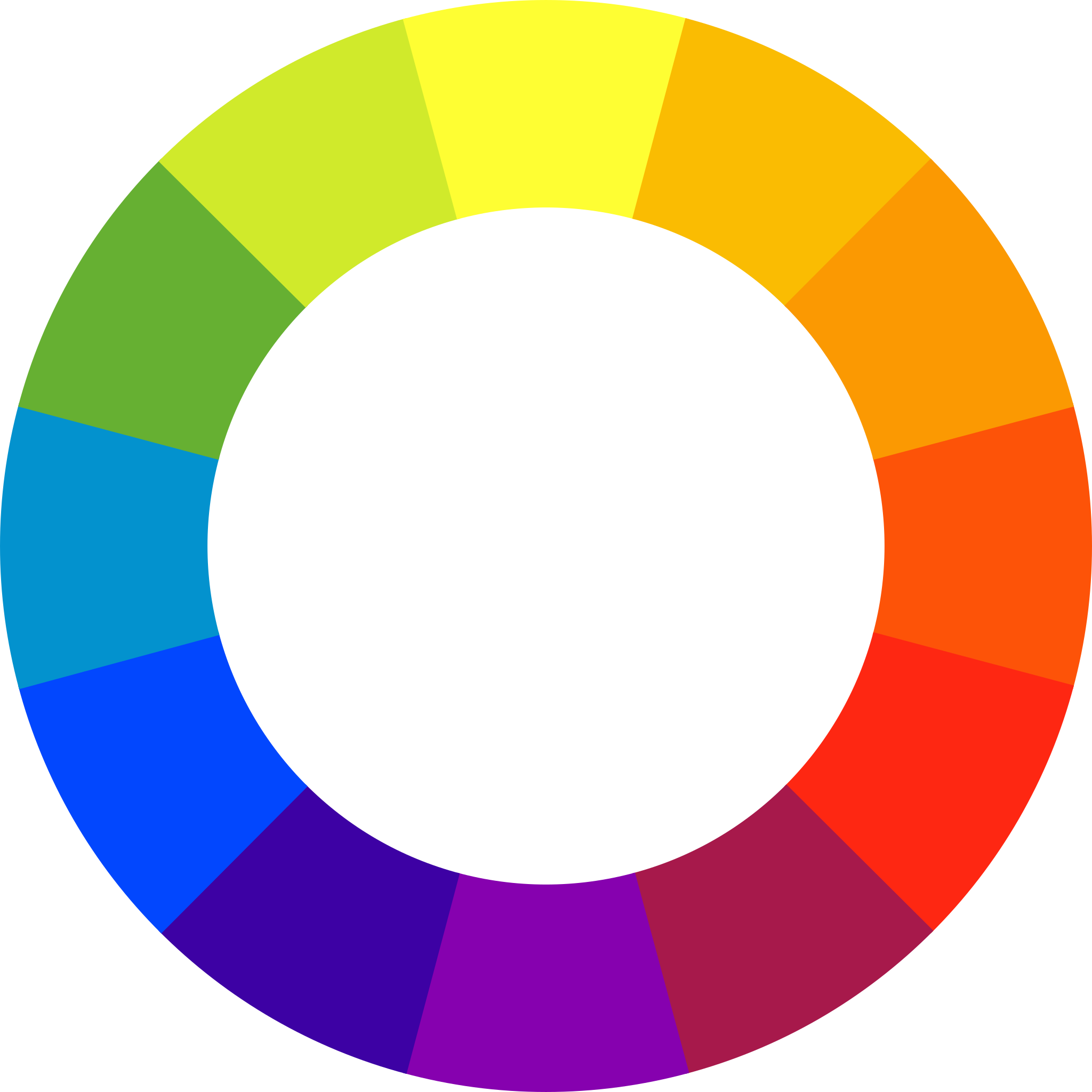 If your design is blue, try putting it on an orange shirt. If the design is yellow, try a purple shirt. They might look AWFUL, but at least you'll know what works and what doesn't work for a design.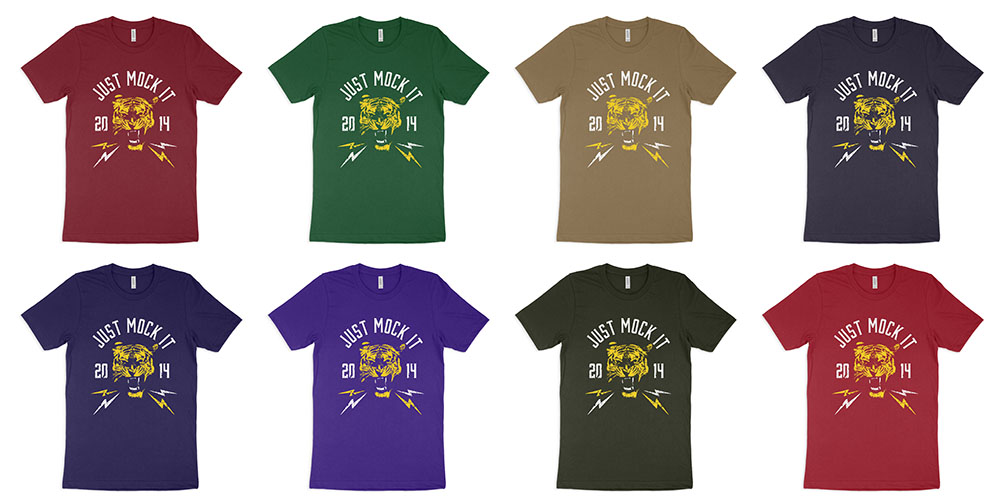 Once you have 10 or so colorways that you're happy with, it's time to start narrowing down the ones you want to actually print. We would suggest choosing 2-3, possibly more depending on your situation. If you want to play it safe, for two of the options choose black and white. Then add one more option in a different color.
At the end of the day, there are no rules. That's what's great about designing and printing. You can do whatever you want. But if the goal is to sell shirts, you have to think about what people are more likely to want to buy and wear and having simple, classic options is always a good move! If you need some help using our mockup generator, check out this video! You may check t shirt mockup, hoodie mockup or any other types of apparel mockup at this website.