New Feature: Save Your Mockups for Later!
Are you tired of losing all of your hard work and creativity when designing mockups for your clothing designs? Well, you're in luck! Our online clothing mockup generator now offers a new feature that allows you to save your designs to your account for later use.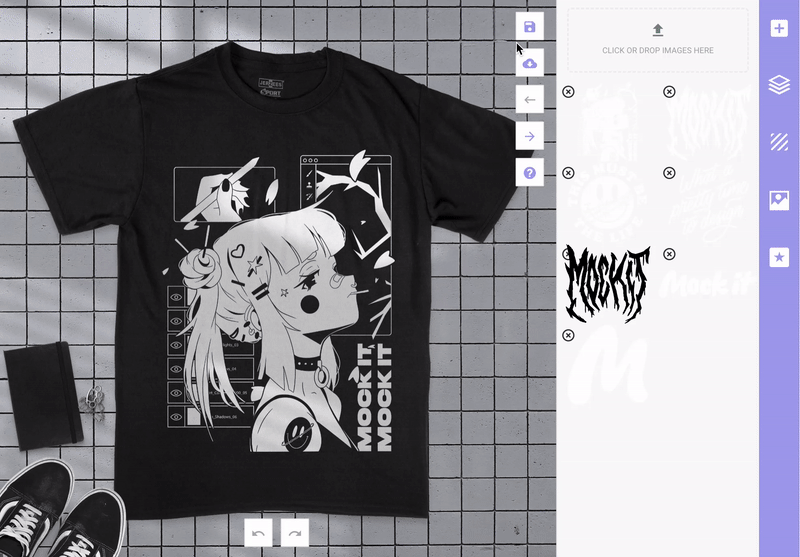 What does this mean for you?
Convenience. With the new feature, you can easily save your designs to your account with just a few clicks. This makes it easier for you to come back to your designs at a later time, without having to start from scratch.
Time-saving. Saving your designs to your account can also save you time. You no longer have to spend hours recreating a design that you lost. Simply access your saved design, and continue where you left off.
Organization. Keeping your designs in one place can also help with organization. You can easily sort through your saved designs and find the one you need quickly.
Sharing. With the ability to save designs to your account, you can also easily share your designs with others. This is especially helpful if you're working on a project with a team or need to get approval from a client.
Our new feature is user-friendly and easy to use.
To save your design, simply click on the save button and it will automatically be added to your account. When you're ready to access your saved designs, simply log in to your account and select the design you want to work on.
Our new feature is a game-changer for anyone who uses our online clothing mockup generator. It's convenient, time-saving, organized, and allows for easy sharing. So, what are you waiting for? Try out the new feature today and see for yourself how it can benefit your design process!