How to Create A More Dynamic E-Commerce Storefront Using Mockups
Your e-commerce storefront plays a huge role in the success of your online retail business. Displaying your products with the right imagery can be the difference between someone clicking through to buy and heading back to Google to keep searching. High quality images showcase what you can create and impress potential customers, but the cost of producing them can be painful for new businesses.
Here's how to create a more dynamic e-commerce storefront with impressive mockups from Mock It.
Improve Your Online Sales
Have you ever purchased apparel or accessories online without getting pictures and details first? Probably not. Consumers want to know exactly what they'll get for their money and place importance on product imagery. 59% of shoppers say visuals are more important than text when shopping online, and 86% prefer visuals when they're shopping online for clothes.
Mockups are valuable tools for providing visuals for your e-commerce storefront and turning browsers into customers. They give you quality images that display your products and help you to boost conversions for your site. Plus, they show customers a realistic expectation of what they'll get when they receive your products.
It's crucial that the product imagery you use for your e-commerce storefront shows consumers a 360-degree view of the item you're selling. This helps build your customers' confidence in your item quality and boosts your credibility with them. Online stores tend to be seen as less trustworthy than brick-and-mortar shops, so this is a helpful step to building a loyal following.
Mock It lets you quickly and easily generate all the mockups you need for your online store. You can choose from our massive library of mockups and customize them with your design, fabric, and colors. Plus, each mockup set comes with four views, so your customers can feel good about purchasing your products.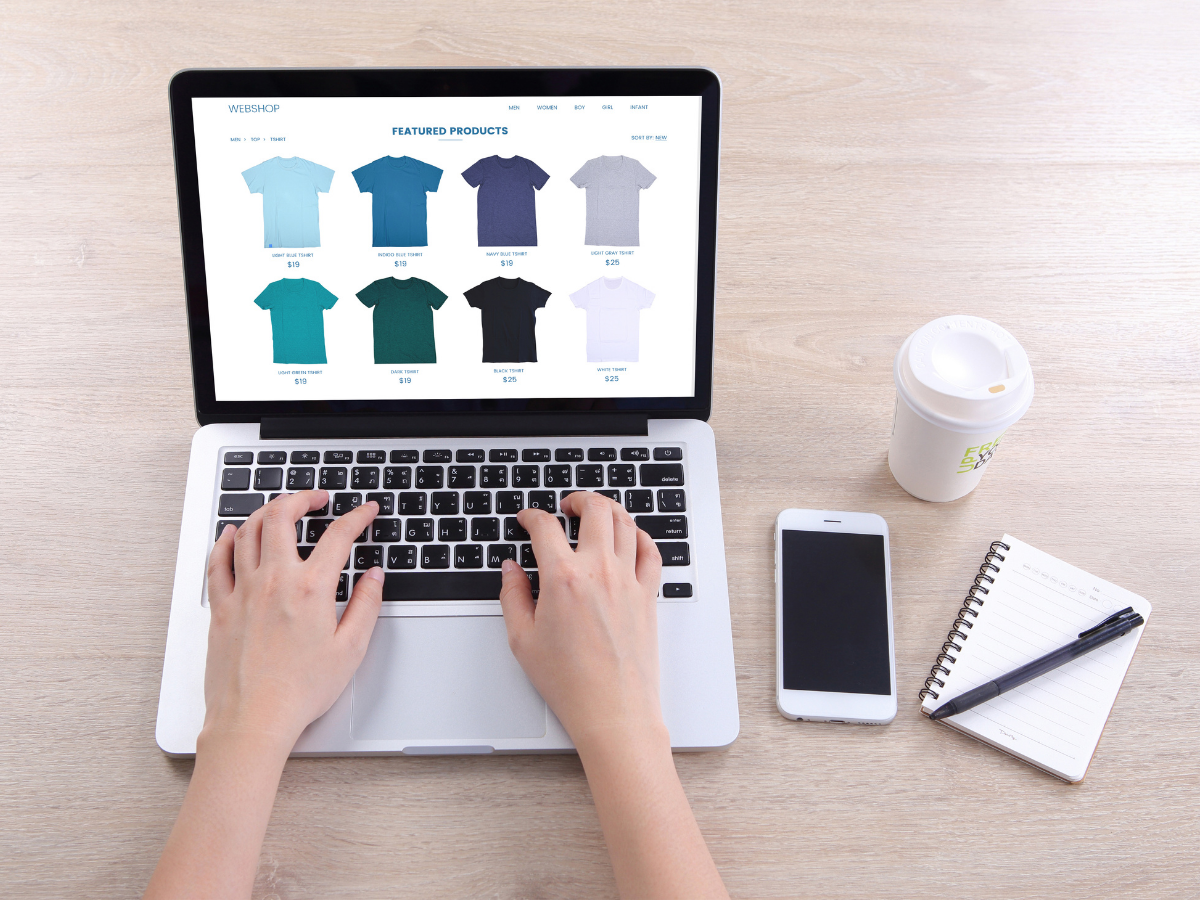 Save Money on Photography
High-quality product imagery might be essential for e-commerce storefronts, but it has a hefty price tag. It can cost businesses up to $500/hr. for product photography. And if you have a large inventory of products in different colors and styles, and you're photographing different views of each product, you can imagine how quickly that cost rises.
In addition to the hefty price of product photography, there's the fact that you need imagery created every time your business rolls out a new item. Hiring photographers to capture each new product image can become a logistical headache for growing online retailers who are constantly adding products to their online stores.
Mock It's mockup generator is a fast and inexpensive way to get the high-quality mockup imagery your website needs (and customers want to see) without costly investments in photography.
For a small fraction of what photography would cost your online retail business, our monthly and annual plans give you access to all of the mockups you need for your new and existing inventory with unlimited mockups.
Elevate Your E-Commerce Store Front With Mock It
Ready to create stunning mockups for your online storefront with just a few clicks? Visit our How It Works page to learn more about how our online mockup generator can help you increase sales, save money, and grow your e-commerce business.